Some of his last unfinished pieces: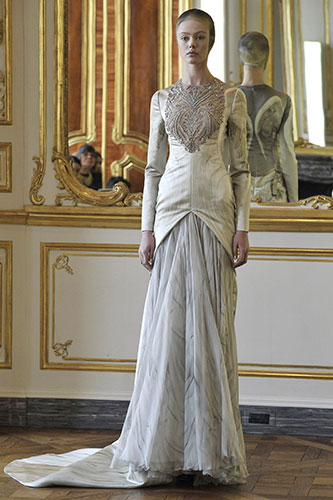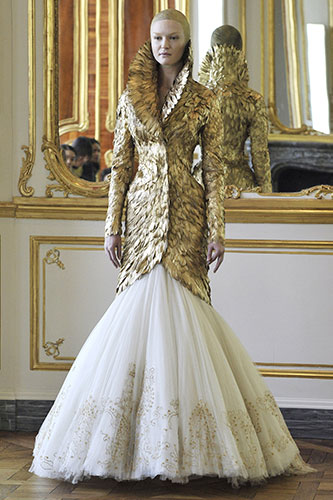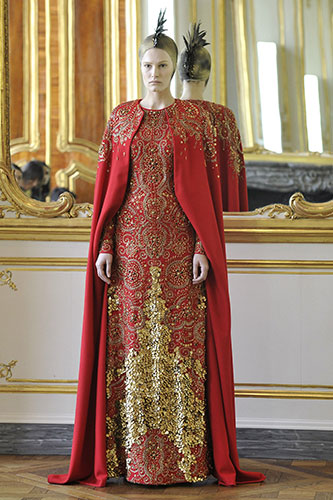 "The last ever collection by the fashion designer Alexander McQueen, who died last month aged 40, has been unveiled at Paris fashion week. Jess Cartner-Morley reports from the presentation, which was attended by a select handful of fashion editors. It was, she said, a catwalk show which served also as memorial service to a truly great designer. The spectacular collection referenced Byzantine art and, poignantly, eternity and angels."


It's so sad to hear that Alexander had such a negative view upon his life that he would end it with his own hands. He possessed so much talent and success into reaching out and inspiring so many artists worldwide, did he not see this? Was it really a suicide? Did someone hate him for his wonderful talent?


Why would this world have such an impact on someone to have to end their life suddenly?


I hope however this inspires artists worldwide to not stop dreaming and to use their unique potential. To not be afraid like Alexander who innovated and broke out a lot of rules in society on the catwalk. Such things worth mentioning was a collection such as "Highway Rape" where he transformed such a sensitive and controversial topic into something sexy and beautiful. He was not afraid of what the public would talk about – but he just used his talent to transform his inspiration and visual to life. What artist has done that? What artist has passion enough for that? Let alone what human has such a vision?


He is one of the world's most respected artists in less than 10 years of him debuting. That is such an accomplishment. Normally it would take people double the time to make just something out of themselves in the fashion industry.


Sexy, weird, beautiful. When I see his artistic creations, I think of these feelings and emotions he displays. I think that's also what made him uniquely famous.


I hope this is to be not forgotten if we were to put our passions and dreams into motion. One could only dream of how much it could affect the world. It just started with one person, one voice, one vision….


Ending tribute to his last collection: here


See his collections here: Alexander McQueen Archive


Watch the emotion he displays in just one fashion show here


He was so innovative! See some of his popular ones here


(Read more about his biography here as well)
Share This: