I recently ordered this from bobodave.com and I really really love this makeup remover!
It has successfully removed even the toughest waterproof mascara I have ever come across (those crazy waterproof Japanese ones)!
– Comes in a squeeze bottle, perfect as you control how much you want to avoid wasting product
– It removes without a residue
– Comes in a gel-like substance
– Comes in a huge bottle that will last a long, long time!
– Does not irritate or sting eyes
– Fragrance free!!
Steps:
1. I first dispense about a nickel size onto a cotton pad
2. Close the eyes, apply it over the eye area for about 5 seconds and hold it there to let it melt the makeup
3. Open the eyes, fold the cotton pad, place it underneath the eye in a half-circle and hold it there
4. Take another cotton pad, apply a little product about a dime size and close eyes to gently pat off the upper eye makeup
5. Repeat patting changing around the areas of the pad that are clean until all makeup is removed on the upper lid (you can add more product if needed)
6. Open eyes and with the bottom pad, pat the areas underneath the eye until all makeup is removed
7. Use another cotton pad if you have more makeup still on until everything is removed.
Note: The reason why I leave a cotton pad underneath the eyes are to prevent excessive rubbing that can irritate the sensitive skin around the eye during the removal process.
Overall Rating 10/10
Honesty the best makeup remover I've ever used and I totally recommend it! (I've tried Mary Kay, Estee Lauder, Lancome, professional makeup brands etc)
You can purchase it at Bobodave.com for USD $14.33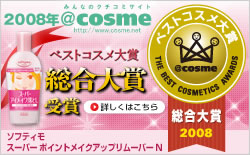 **I made this review for my followers and I was not paid for or associated with the brands mentioned in my review
Share This: